Students With Disabilities
The Office of Special Education serves approximately 1,500 students identified as having disabilities under the Individuals with Disabilities Education Improvement Act (IDEIA 2004). Services are provided in accordance with Ohio's Operating Standards for Children with Disabilities and the Special Education Model Policies and Procedures.

Our office employs a range of professionals providing a comprehensive array of services for our students. These professionals include special education coordinators, intervention specialists, school psychologists, speech pathologists, paraprofessionals, occupational and physical therapists, assistive technology resource leaders, academic/behavior coaches, and a work-study coordinator.
Website Accessibility
Pickerington Schools strives, to the extent of technologically and economically feasible, to make its websites as accessible as possible. Individuals responsible for designing, developing, and producing web pages are expected to take reasonable steps to follow these guidelines to create websites that allow non-English speakers and persons with visual, auditory, and physical disabilities to access the information and content on the district website.

For guidance in determining whether online content is accessible, Pickerington Schools will consult the technical standards identified as Web Content Accessibility Guidelines (WCAG) 2.0 developed by the Web Accessibility Initiative (WIA) or comparable standards.

More details on website accessibility can be found under Web Accessibility on the district website or on BoardDocs Web-Page Guidelines and Accessibility Requirements.

If you have questions or need assistance regarding website accessibility or the content on this website, please contact the district's Web Accessibility Coordinator (Public Relations Coordinator, 90 North East Street, Pickerington, Ohio 43147; phone: 614-833-2110) or the Office of Special Education.
Special Education Staff Directory
Diley Middle School/Pickerington High School Central
District Office
Fairfield Elementary/Toll Gate Middle School
Harmon Middle School
Heritage Elementary/Diley Middle School
Lakeview Junior High
Lakeview Junior High/Ridgeview Junior High
Pickerington Elementary/Violet Elementary
Pickerington High School Central/Diley Middle School
Pickerington Preschool
Sycamore Creek Elementary
Sycamore Creek Elementary.Pickerington Preschool
Toll Gate Elementary
Toll Gate Elementary/Toll Gate Middle School
Violet Elementary/Pickerington Preschool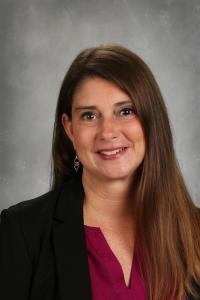 Contact Information:

Communication with students, families, and staff is crucial to the success of Pickerington Schools. Please do not hesitate to contact us by phone or email with any questions or concerns. We always welcome the opportunity to connect with members of our community.

Office of Student Services:

614-833-2124 fax

Kristina Hulse, Executive Director of Student Services

614-920-6160

Lori Lark, Administrative Secretary

614-920-6161
Resources
About the Pickerington Preschool

PBIS and Restraint & Seclusion Policies/Notifications

Parents' Resources and Information

Pickerington Jaguars (Special Olympics)