About Our Department
The Public Relations Department informs and engages our community, manages the website and social media programs, coordinates print publications, and develops special events designed to inform our community about activities in the district. The department handles media relations for the district and coordinates the overall Pickerington Schools brand program.

The department also strives to identify appropriate and regular opportunities for stakeholders to advise the district on matters of public perception and opinion, including community perception surveys.

The department supports the communication, engagement and marketing efforts of individual schools and administrative departments within the district, prioritizing activities and efforts with the greatest potential for broad impact on public perception, parental engagement, student education and fiscal responsibility.
Have a Great Story or Photo Idea? Have a great idea about something happening in our schools that you think would make a great addition to our website or social media feeds? Or perhaps you have some pictures taken at a recent school event that you think the district should share on social media? The best way to submit your ideas to the district is by email us with your photos and story ideas, or connect with us on Twitter with @PLSD and on Facebook.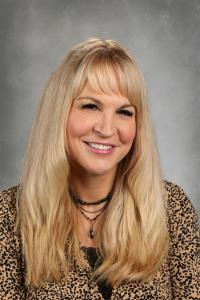 Contact Information:

We celebrate the Pickerington Schools story, from our achievements, programs, operations and finances to the day-to-day activities that make our classrooms fun and exciting places to learn. Requests for information from the media should be directed to Crystal Davis.

Crystal Davis, Public Relations Coordinator

614-920-6125

Michelle Richardson, Public Relations Assistant

614-920-6126