About the Welcome Center
Our Welcome Center gives families a central location to answer questions, provide district information, and process online registrations.

To begin the Pickerington Schools online registration process, please start with determining if you are an existing family or a new family.

Existing families are families who have a student currently enrolled in our district and are registering with another school-age student for enrollment into Pickerington Schools. Existing families register students by logging into the Infinite Campus Parent Portal. To find the online registration, go to More > Online Registration > Click here to start New Student Registration > Begin Registration.
New families are those that have never had a child enrolled in our district or are re-enrolling a student who was withdrawn. The new family registration is found at this link: Online Registration Application. This link opens in the same window.

All families will need to show that your student is old enough for school, that you have the right to make decisions for your student, and that your student lives in the Pickerington Schools district. The documents you can use to prove these things are shown on the Required Documents page. Once you submit your student's registration, Welcome Center staff will begin the process of approving your student's enrollment. If we have any questions or concerns, we will contact you at the email address under which you submitted your students' registration.

Once your student is enrolled in Pickerington Schools, your student automatically continues on to each grade level until the student withdraws or graduates.*

Contact the Welcome Center before visiting. All enrollment registration must be completed online. We do not schedule in-person registration appointments.

* Every school year, you will need to complete your student's Annual Update. This is required for each enrolled Pickerington Schools student.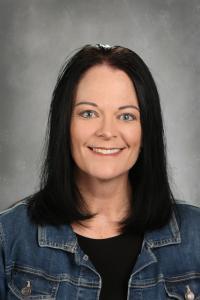 Contact Information:

Communication with students, families, and staff is crucial to the success of Pickerington Schools. Please do not hesitate to contact us by phone or email with any questions or concerns. We always welcome the opportunity to connect with members of our community.

Shannon Lopez, Districtwide Attendance and Residency Coordinator

Welcome Center:

614-920-6180

614-833-2114 fax